For your theme 1 project you are to create a project that depicts the life of a French language learner
​
You are to work in groups of 2-4 (unless you are given permission otherwise)
You may use any type of media you like. Examples include: a song, a comic book, a story book, a journal, a YouTube video etc.
You are to use the vocabulary and grammatical structures of theme 1 (pages 4-34) and other elements used in class so far

You are to present your project to the class

You will have a full class on Thursday, December 14 to work, but that's it!
Your projects are due on Monday, December 18
You will be marked as follows:
Incorporation of lessons /10
Quality of French /10
Presentation /5
Creativity /5
Total: /30
Powered by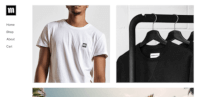 Create your own unique website with customizable templates.